We are offering top-grade Chisel Rock Breaker in various different types like Cone, Moil, Blunt, and Wedge. This kind of chisel is fitted to breaking machines for doing rock-breaking and digging works. The offered chisel is high strength and sufficiently powerful to part hard and thickly bedded rocks. SSI Chisel Rock Breaker is manufactured of picked grade hardened and tempered steel metal with molding equipment to guarantee longer difficulty-free execution, wonderful shape and size, and pressure wearing strength.
We at SSI Earthmoving provide Rock Breaker Chisels as per the customer's requirement; our Rock Breaker Chisels are developed at our sound manufacturing unit, in compliance with industry laid guidelines. SSI Rock Breaker Chisel Price is very economical and they are widely appreciated for their high wear resistance, dimensional accuracy, seamless finish, and exceptional durability. The chisel can be utilized with the electric hammer and it is a broadly applicable and high-proficient chiseling hole, groove tool for concrete and brick wall.
We provide the best range of products and have the perfect after-sales service and technical support. Look forward to your cooperation!
| DAMEO | SOOSAN | ATLAS COPCO | JCB | FINE | FURKAWA |
| --- | --- | --- | --- | --- | --- |
| DMB 70 | SB40 | MB750 | HM360 | FINE 6 | F22 |
| DMB 140 | SB43 | MB1000 | HM380 | FINE 21 | |
| DMB 210 | SB50 | MB1200 | HM1180 | FINE 22 | SAGA |
| DMB 230 | SB81 | MB1500 | | FINE 23 | SAGA 210 |
| DMB 360 | | MB1600 | | | |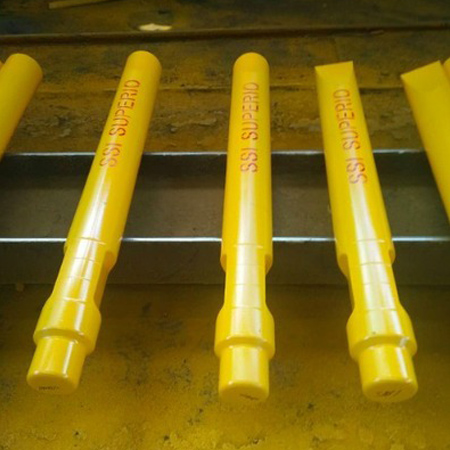 PRODUCTS GALLERY