A breaker is a mind-boggling percussion hammer fitted to a backhoe for crushing concrete constructions or rocks. JCB Rock Breaker is driven by an auxiliary hydraulic system from the earthmover, which is fitted with a foot-worked valve hence. Demolition teams utilize the rock breaker for jobs excessively enormous for drilling or regions where blasting is absurd because of security or natural issues.
Rock Breaker is generally utilized in mining and landscaping applications. Despite the fact that it very well may be both fixed and versatile, the rock breaker is most normally utilized as a portable device since it is more adaptable.
Today, there are many different types of rock breakers and they contrast as far as weight, size, and usage. Each rock breaker is intended to be utilized for a particular application and the one thing they all share practically speaking is the solid and steel made construction. The weight of the head decides the balance and the productivity of the entire rock breaker. Logically the heavier the head, the faster and more effective the breaking strategy. SSI Earth Moving to service a wide range of supply rock breaker parts for well-known brand machines like Dozco, Dolco, Atlas, Hyundai, etc. For more details contact our team on +91-9414951651.
SSI Rock Breaker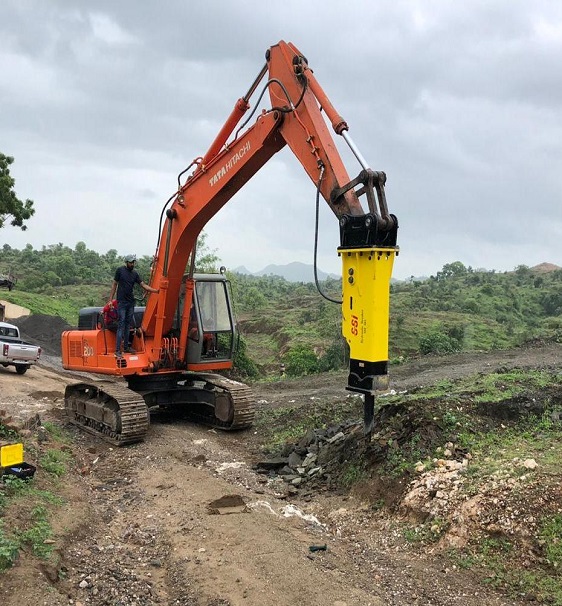 SHS Rock Breaker